As per my previous post here about using custom Arabic web fonts for Safari on iOS, finally I had the solution, and guess what ?! it's using TrueType fonts !!
It seems like iOS has an issue with glyph lookup names for Arabic various ligatures when using custom TTF as @font-face in CSS, so I figured why not using my parser I used for Flash Player and ActionScript to manually perform that procedure for the iOS as well ?!, the funny thing that it worked nicely !!
You can check this example on your iPad ..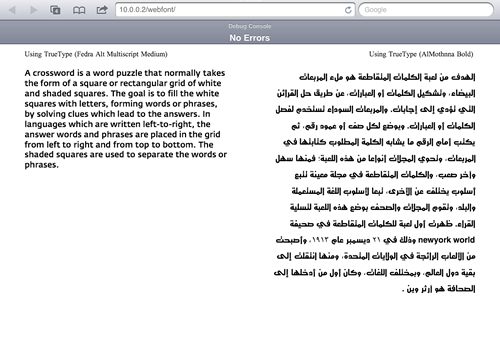 Note: your iPad must have iOS version 4.2 or higher ..
If you do not have your fonts in TrueType format, I recommend using FontForge to generate a working TTF version ..